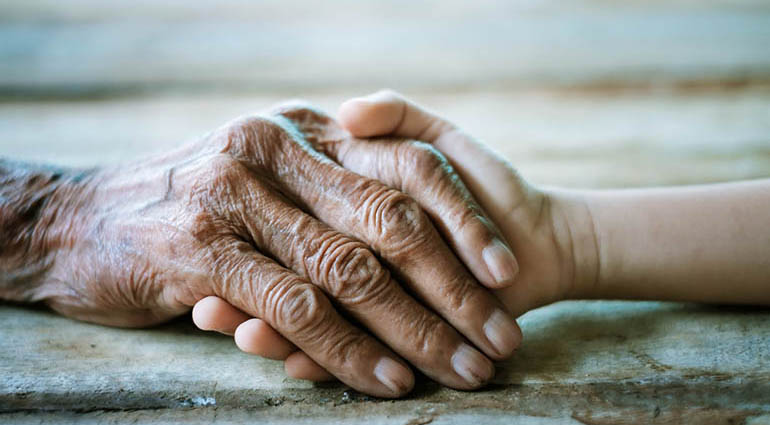 Commuters on a Canadian Metro train witnessed a heart-moving conclusion to a tense moment. They watched as a 70-year old woman gently reached out and offered her hand to a young man whose loud voice and disturbing words were scaring other passengers. The lady's kindness calmed the man who sank to the floor of the train with tears in his eyes. He said, "Thanks, Grandma," stood up, and walked away. The woman later admitted to being afraid. But she said, "I'm a mother and he needed someone to touch." While better judgment might have given her reason to keep her distance, she took a risk of love.
Jesus understands such compassion. He didn't side with the fears of unnerved onlookers when a desperate man, full of leprosy, showed up begging to be healed. Neither was He helpless as other religious leaders were—men who could only have condemned the man for bringing his leprosy into the village (Lev. 13:45-46). Instead, Jesus reached out to someone who probably hadn't been touched by anyone for years, and healed him.
Thankfully, for that man—and for us, Jesus came to offer the touch of His hand and heart to those who needed from Him—then and now—what no law could ever do.  

Source: Our Daily Bread